RE: Add address fields to Persons
Hello there,
here what we can do is we can create a new attribute according to your requirements and then assign the same attribute to the person. In this manner, you will be able to see the address field.
For creating a new attribute
Go to Settings -> Automation section -> Attributes -> Create new -> Assign to the person entity.
Please check the screenshots below.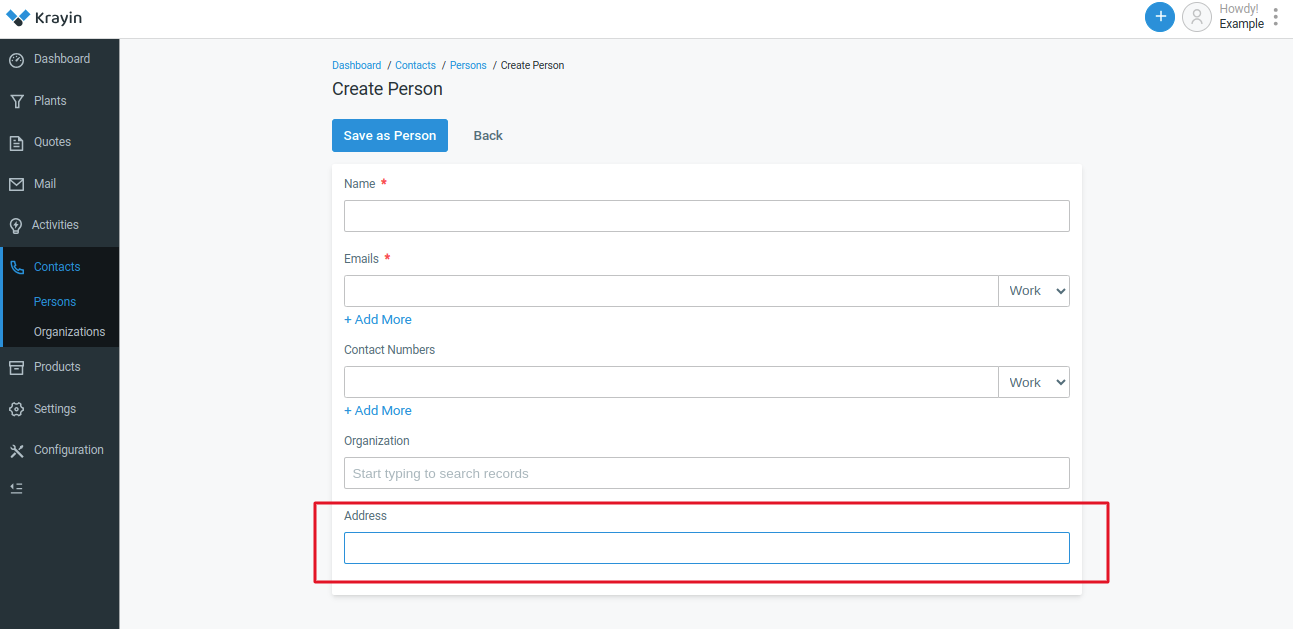 posted in Comments & Feedback